Today breaks the dawn of a new decade.
There's so much excitement and anticipation about a new decade- what does that mean for our world? What does that mean for us personally?
Of course, New Years Day is full of resolutions. We look at ways that we are found wanting in the past and then we determine how we'll remedy our shame and folly in the coming year and *finally* become whole, happy, worthy, perfect.
I deleted the Facebook app from my phone a few months ago (it's been wonderful might I add!) but a few days ago, I randomly decided it needed to be back on my home screen. But, I just deleted it again.
The first reason I deleted it to begin with is because it was a time suck. I spend most of my days at home with my preschooler and baby, but I found myself looking down at my screen more than into their faces.
I value them more than Facebook, so I deleted it.
I didn't slip back into that pattern this time, but I deleted it because of the content being displayed.
With the break of January 1st, we're officially in "National Diet Month" and in the short 2 days I was back on my Facebook app, I was sickened by the bombardment of diet culture.
Our culture is obsessed with beauty, youth, health and wellness… because the 72 billion weight loss industry tells us that by changing and shifting and restricting our bodies and looking younger and being "healthier" by being thinner will solve all our problems and we will finally achieve eternal happiness.
I am not tempted to step back into that world, but I'm very protective of my space- and I don't need to see the before and after pictures of glorified emaciated bodies and praised disordered eating habits while I leisurely scroll through my newsfeed.
I'm not tempted to make a resolution about "improving" my body (here's a secret: my body, just like yours, is good. Just how it is. Even if it's larger than it used to be. Even if it sags and flaps. Even if your health is failing. My body, your body- they are good bodies).
I actually am not tempted to make a resolution at all, but if I were… it would be on something like organization.
I *struggle* with organization. On a daily basis.
In the structure of my day and the chaos and cleanliness of my home.
Maybe I could blame it on the fact that I'm the mom of two young boys- one of which put every kind of sticker known to man kind on my entertainment center and drew sharks on the cabinet doors while he was potty training this year… and I was attending his newborn brother.
Or I could say that I'm too free spirited to make daily plans for my life. Who wants to live that structured of a life?
But the why isn't important… I'm just scattered and disorganized. #sadtruth
I'm so scattered I've lost my wedding rings. I'm still hoping I'll find them in the freezer or some random place.
So, if I were to make a resolution, I could focus on building organizational skills. It sure would help my anxiety levels.
I could buy the most beautiful Erin Condren planner and actually use the stickers this year to help my brain remember things.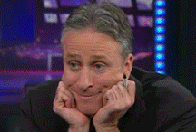 It's seriously beautiful isn't it???
Then this crazy thought pops up…. what if I, disorganized and all, am already good enough?
What if I'm already worthy of the love and belonging I so deeply desire and long for? I'm already good enough for the connection that God so beautifully created me for?
No Need for a New Me
I'm a therapist. I've been in therapy since I was 17. I love therapy.
BUT therapy is hard, yall. It is a space that is completely unique. A space to grow and explore- to challenge and validate. A space of self reflection, of self awareness.
It's a space to look at hard truths about yourself and see what you need to change and how you can grow. It's also a space to hold yourself tenderly and lovingly, no matter what you feel or think or is happening in life.
I am all for becoming a better version of myself. I always have been. There's a lot of room for me to grow as I am deeply, deeply flawed.
I love to have hard conversations. I love to explore my unhealthy coping behaviors and core narratives about myself and others.
I am ALL for self awareness that challenges me.
I'm ALL in when it comes to shifting said flaws and challenging my very intense emotions when they fuel unhealthy reactions.
That being said, I am good just the way I am.
I am worthy just the way I am.
Even when I mess up as a Christian, wife, mother, daughter, sister, friend, therapist. I am worthy.
Even though I'm a disorganized hot mess mama, I'm worthy.
It's living in the limbo between "I have some serious stuff to work on and improve" and "I'm valuable, lovable, and worthy, now. today. without any qualifiers or changes".
No Need for a New You
The same applies to us all… yes, we all have places to improve and grow. We all have unhealthy coping and false narratives about ourselves and the worlds around us. But we're also already good. We're already valuable. We're already worthy of love, connection, and belonging.
Maybe your resolution this year can focus not on changing something about yourself… whether it's your body or food or organizational skills… but focus on learning to look at yourself in a new way.
Focus on seeing your body, your heart, and your soul as, dare I say… good.
I don't know about you, but that's a lot of work for me. It's a lot of work to live in the space of contentment and gratitude while also seeing very real areas of growth.
But, I love this quote from Nadia Bolz-Weber
Regardless of what you think about her, we all need this deep reminder to lean into our already inherent worth and value.
There is nothing that will make me, or you, more valuable or lovable or worthy.
I was created that way.
You were created that way.
In this new decade, I hope and pray that we can all begin to own this in our hearts and our souls, just a little more each day.