Five Tips on How to Survive National Diet Month
I'm really so over this month. Somehow I blinked and we're halfway to February. So that's a plus!
Diet culture is always annoying to me. But this month it's loud and obnoxious and everywhere.
From Jillian Michaels making fat shaming, inappropriate and ridiculous comments about Lizzo to diets and weight loss professionals co-opting Intuitive Eating and Health At Every Size language to the barrage of YouTube, Facebook, Instagram diet ads, I'm over it. I actually want to throw my computer and phone.
If you are in the process of breaking up with diet culture or you have already broken up with diet culture, but find this month a struggle, let me give you a five tips on how to survive National Diet Month!
Pay Attention
Probably the most important step is to know what is and is not diet culture.
It's a wise industry- it notices trends and new research and will shape shift to confuse you.
Intuitive Eating (IE) and Health at Every Size (HAES) are gaining popularity as the world sees the lies of diets…. you know, that they don't work.
Structured diet programs are changing language to wellness and lifestyle change. Weight loss and "health" professionals are also shifting language to adapt to the non-diet life.  But they aren't changing the actual programs or services offered. They aren't doing things to actually help people.
So pay attention. Just because it says it's intuitive eating or health at every size "friendly", doesn't mean it is.
If it promotes intentional weight loss or restriction for *any* reason, it's not Intuitive Eating or Health At Every Size aligned.
My friend and awesome dietitian, Sara Upson, is doing a great series on Instagram and wrote a blog about Intuitive Eating. Check out her post or IG series for more help identifying diet culture using IE language!
Prune your social media newsfeed- or take a break!
I mentioned in my last post that I deleted the Facebook app from my phone. It's so nice!
But, I still sign in on my computer. I have Instagram and Pinterest. So I still need to continually prune my newsfeed.
Meaning- I use the buttons to tell each platform which ads I don't want to see. Depending on the message and content, I will even rank things as offensive, a scam, or misleading.
I'm looking at you, WW.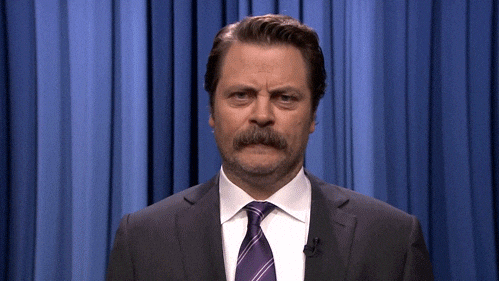 I was baking yesterday and listening to music on YouTube. It didn't last long because the ads were infuriating. I kept yelling "NO!" and I'd skip the ad, but then just came along another terrible diet ad. After about 15 minutes, I shut it down and opened up the podcast We're Not Weighting with Tracy Vasquez and Tonya Beauchine. I immediately felt a shift as I relaxed and focused on the shark cupcakes in front of me.
I won't be using YouTube as my music platform for a while.
But, really, why even did those junk ads come up on my screen?
I never, I mean NEVER, google diets or restriction or weight loss related topics. never.
That just tells me how strong diet culture is right now- even for an eating disorder professional, diet culture is showing up!!
If you need to unfollow some loved ones or acquaintances or influencers on any platform- do it!
Prune your newsfeed. I encourage you to see it as a healthy boundary setting exercise- practice for real life (coming up).
If you need to take a break from a platform- allow yourself to do that. You can delete the app from your phone and only get the platform from your computer (which takes more intention) OR you can give yourself permission to not get on a particular platform for a certain amount of time.
Set Boundaries In Person
We tend to struggle with what a healthy boundary looks like in our personal, professional, and even online relationships.
Often, when we speak up for ourselves, we believe we are hurtful and mean.
When I talk about setting boundaries, especially during January around diets, many of my clients will say that it feels mean because their sister, coworker, or lady at church is SO excited about their diet. They want to love and support the person they care about, but they know the failure rate of diets and how harmful the diet is to the person they care about.
It is not mean to recognize what is or is not beneficial to your own mental, emotional, and spiritual health.
Whether someone is on the "diet high" or lamenting about the cookie they can't have (or shouldn't have had), you can set boundaries not to allow that stuff in your space.
It's okay to be protective of yourself.
You choose what it looks like to set that boundary. It can fluctuate in certain settings.
At times I am blunt. I've said things like, "I don't really want to hear about this new diet. Can we talk about something else?"
Sometimes I pull a little therapy into it, "what do you think would be better about you or your life if you lost weight or improved your health?"
Other times I just don't say anything when the diet culture talk begins to ramp up.
Then of course, I always give myself permission to physically step away. In this instance, I try to be sly and not abruptly walk away while someone is talking!
Give yourself permission to protect yourself from the barrage of diet culture, no matter who comes from!
Find A Support Community
You may feel like you're the only person not dieting right now. And that may be the reality in your world.
I was there once- I literally knew one other person that wasn't engaged in diet culture. It wasn't easy.
This is where it's important to prune your newsfeed…. Social media can be a great support if you don't have anyone you know personally that is anti-diet culture, Intuitive Eating, and Health at Every Size aligned.
Social media can also be a great way to find online and local resources.
Look for online and local support groups, workshops, or group therapy centered around food and body freedom- make sure they don't support restriction, weight loss, or fatphobia ideas.
There are many online workshops and courses and even Facebook groups that are present to help support you as you walk away from diet culture and into freedom.
Find those people- in person, online, wherever and cling to them.
Then shoot each other annoyed, sarcastic, angry, sad or funny messages or meme's to keep yourself grounded in what YOU know to be true and what you value.
Take Care of Yourself
It's always important to take care of yourself, but it is especially important during times of stress and frustration.
There are a few basic, but absolutely essential things to ensure you are doing when you want to take care of yourself (or just function and live life😉):
get good sleep
drink fluids (water, yes, but also coffee, cokes "sodas/pop", juice, teas, mineral water, etc)
eat consistent meals and snacks that are pleasureable
move your body for pleasure- go for a walk, take a yoga class, lift weights, play a sport
breathe
It can mean different things to different people, but general ways to take care of yourself can be to:
journal
pray
listen to podcasts
listen to music
meditate
stretch
go to a non-diet, Intuitive Eating, Health at Every Size therapist and dietitian
go to spiritual direction
cry
talk to safe people
take a hot or cold shower
The list goes on and on, but the list above has some pretty solid, tried and true ways to take care of yourself and cope with life!
Remember that it is important to take care of yourself when you are in a time of stress, frustration, and exhaustion.
And don't think that the fight against diet culture isn't stressful, frustrating, and exhausting!!
Take care of yourself, we're almost through national diet month!
What ways are you taking care of yourself this month? What have you found to be most helpful to survive diet culture talk?